Today, Sunday, March 8, 2020, is International Women's Day. Over the past year, all the world has been hearing about has been countless prejudices against women – huge pay gaps between their their male counterparts and increased harassment towards the gender, to name only two examples.
Now, it may just be the feelings of a few, but recently the world has been in state of constant negativity. 2020, for one, has had one of the most awful January to date. Between COVID-19 and increasing political tensions, we have been surrounded by unhappiness. But, it is time for a change. Our cause for celebration: International Women's Day.
This special day began on 1911, and is now celebrated all around the world, and was put into place to celebrate the social, economic, cultural, and political achievements of women. It also calls for action for accelerating equality (International Women's Day). In the midst of horrifying abuse stories, we have a cause for celebration – over the past year, we have decreased the gap between women and men. It doesn't matter how large or small the difference, we are moving forward as a globe.
It's pretty evident that we have all moved forward in closing this gap a little bit more since the last International Women's Day. We mustn't always be negative, we must keep looking forward and acknowledge our accomplishments, no matter how small. In honour of that, we have compiled a a list of the top 3 female achievements that occurred within the last year that we think are worth celebrating on this special day. We hope you enjoy.
1. Greta Thunberg – Advocate for Change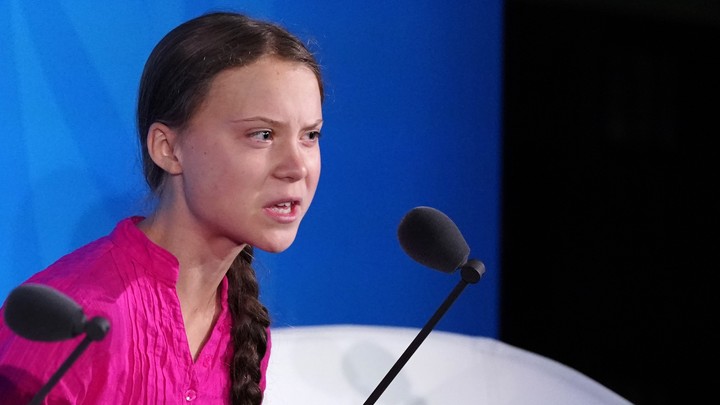 If you have paid any attention to the news in the past few years, you will know what #CimateAction is, and the leader behind it: Greta Thunberg. Though her cause rose to fame in 2018, she has now been provided with more platforms to make the issue of climate change more prominent on the global stage. Greta was the driving force in getting the world to wake up and look around. Without her, it's highly doubted that we would have made as much progress as we have in combatting the climate crisis. Greta Thunberg is a prime example of how females and children can rip apart society's expectations.
2. Katie Bouman – Women in STEM
In 2019, the first ever image of a black hole was captured thanks to Katie Bouman and her team's algorithms. She revolutionized the world of astronomy, all while disregarding how STEM was a male-heavy department. Mrs. Bouman serves as a role model and inspiration to all girls defying the 'girly' stereotype of becoming a teacher or veterinarian by dreaming of a future in STEM.
3. Alaa Salah – Face of a Dangerous Protest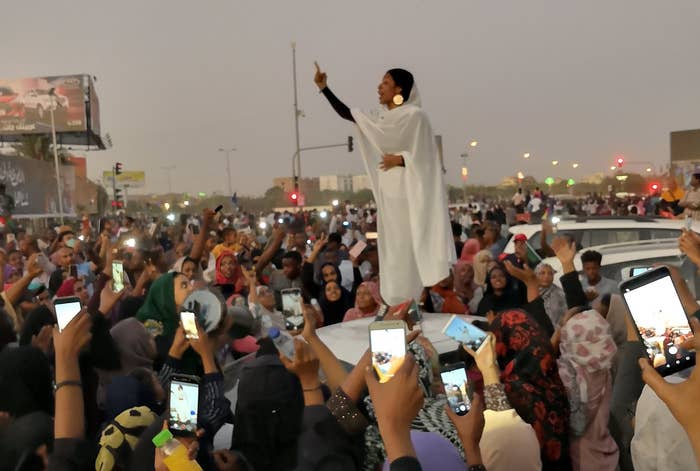 In April, only days before the President of Sudan was arrested, an empowering image of Alaa Salah went viral online. The reason? She was leading the protest chants. In a country like Sudan where there is a larger gap between where men and women stand in equality in comparison to other countries, a WOMAN being known for being a leader is absolutely amazing to see, and it makes it really feel like we really are moving forward as a society.
Of course, a list of 3 women is not enough to list the millions of women that have achieved something beautiful over the past year. However, these particular women are the biggest inspirations to me because they are doing things many only wish they could be a part of, when everyone is perfectly capable of making a mark on society. To be able to be such a driving force for change, to defy expectations and contribute something important to the world, to be able to have the courage to stand up for something that should be deeply cared about – we applaud these strong women for being able to achieve something so special when the odds are all stacked against them. The theme of this year's International Women's Day is #EachforEqual. With equality, we can have more amazing women accomplishing great things, and have more to celebrate. We know that if all of Greta, Katie, and Alaa were able to do this, one day, other little girls all around the world can and will accomplish something as wonderful as these powerful women did. Until then, we will continue looking up to all of the inspirational women around the world and working hard.
Bibliography:
Hess, Abigail. "29-Year-Old Katie Bouman 'Didn't Know Anything about Black Holes'-Then She Helped Capture the First Photo of One." CNBC, CNBC, 12 Apr. 2019, http://www.cnbc.com/2019/04/12/katie-bouman-helped-generate-the-first-ever-photo-of-a-black-hole.html.
International Women's Day. "About International Women's Day." International Women's Day, http://www.internationalwomensday.com/About.
Meyer, Robinson. "Why Greta Makes Adults Uncomfortable." The Atlantic, Atlantic Media Company, 23 Sept. 2019, http://www.theatlantic.com/science/archive/2019/09/why-greta-wins/598612/.